6 days ago
Medical companies brace for 'devastating' ObamaCare tax, prepare for layoffs
Andre DiMino has been running medical device company ADM Tronics since his father, who founded the decades-old firm, died in 2001. He's never laid off anybody.

"These people are like family with us," he said.

The boss might not be able to hold out much longer. Come Jan. 1, an ObamaCare-tied tax specific to his industry is expected to go into effect. Though the Obama administration has downplayed the impact, DiMino calls it "devastating."

"I think after all of these decades of not laying people off, I think we may have to face that," DiMino told FoxNews.com. He predicted he might have to immediately lay off three people in his manufacturing division and possibly more afte
1 week ago
The Arrogance of Doctors and Nurses
American doctors and nurses think they are compensated at the current level because they have a hard job, and they deserve it. Not true! Foreign countries have plenty of doctors and nurses- who are paid at rates comparable to the rates of their countrymen. Yet, in America, people in the medical industry receive compensation on par with professional athletes.

As the link from 'burned out social worker' relates below, these nurses believe they deserve six-figure annual pay. Well, here is news: You only earn this much because of government intervention.




That is correct. The gov closed medical training facilities in the 1950s. They did this, as policeman (who often must perform work less desirable than hospital care) say, as part of a "long con". Working a long con requires patience and an excellent team. But, the government has such a team. A few people at the top make decisions. Workers at the bottom of the pyramid of authority have almost no idea why they do what they do.

Government workers also receive total compensation (pay + benefits) about double that of their private sector counterparts. They do what they are told.

So, in America, medical schools are limited to just 50 programs. So, in 60 years, the number of doctors has declined. Market forces drive up pay. For some bizarre reason, everyone else in the market then says they also should have higher pay, charge more, and so on. So, medical equipment suppliers charge more for stainless steel tools. Really, they are tooled only a little more than a butter knife, and the metal costs only a fraction more. But, they charge 100 times the price of a butter knife for a scalpel. A pillow in the hospital costs $50 (at least it did in 1976, when I had an overnight stay). Everything costs more: hotel rooms, sheet cleaning, pillows, and even pills.

Pills, by the way, are made by "scientists" who travel the world looking for groups medical equipment of people who do not suffer from particle ailments. Then, they check their diets for the food which protects them from that ailment. They take the food back to their lab, refine it into a "pill" and then charge you a huge fee for it. For example, there is a village in Russia which has almost zero incidence of cancer. They learned it is because they eat peaches, crack open the pit, and eat the slender "almond" inside. The interior nut has special poison in it- the carcinogen only becomes active if it encounters a cancer cell.

People should read the Bible. In there, it plainly tells us that God gave us fruit "for the healing of the nations." In another place, "every green thing" is given for healing of ailments.

My brother-in-law is a nurse in Sweden. He attended nursing college for two years, and worked an internship throughout. He now earns just enough to live and pay his student loan payment.




In Ukraine, where my wife's family lives, people go to the doctor and pay cash directly into the hand of the doctor or dentist. Health care there is affordable.

So, what is broken here in America? Answer: government intervention which limits the number of people who can enter the profession by limiting school programs which produce doctors.
1 week ago
BD in South Africa - Medical Supplies, Devices and Technology; Laboratory Products (Becton, Dickinson and Company)


Introducing the BD FACSPresto(TM) Near-patient CD4 Testing Solution




Visit our new Safety website


Top Employer South Africa 2014


Technical Support

Contact Details




Introducing the new BD Diagnostics Eastern Europe, Middle East & Africa website

Learn more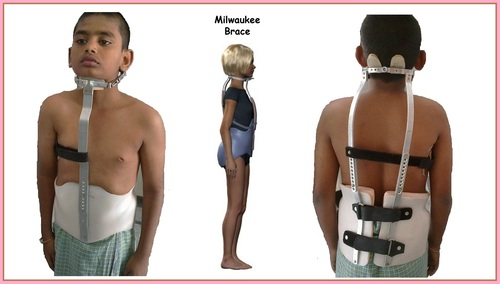 Medical Equipment Suppliers Catalogue" hspace="0" vspace="0" border="0"/>

BD Biosciences Product Catalogue

Click here to request your copy


1 week ago
Medical Uses of Hydrogen Peroxide
Hydrogen peroxide (H2O2) is a weak acid with strong oxidizing properties. It is water with one extra oxygen molecule, hence is very similar to water in appearance, chemical formula, and reaction products. It is extremely dangerous in concentrated form, but uniquely useful in diluted form. It is stable at room temperature. It is also a powerful bleaching agent, and is used for whitening paper. Hydrogen peroxide is widely administered as an antiseptic, as a disinfectant, as an oxidizer, and in monopropellant and bipropellant systems. Its use is both effective and safe.

Production

Rain and snow contain hydrogen peroxide. Plants synthesize it during photosynthesis; so all fresh veg
1 week ago
BizVibe Announces Their List of the Top 10 Medical Equipment Manufacturers in the US
LONDON--(BUSINESS WIRE)--The market for medical equipment in the US is expected to achieve

healthy growth over the next few years, and is set to reach a projected

value of USD 173 billion by 2019. Though the market is primarily

dominated by large players, small- and medium-sized companies can also

thrive in this market and take up a considerable portion of the market

share.

BizVibe is home to nearly 50,000

healthcare companies around the world including many in the

medical equipment sector. Here are some of the leading medical equipment

companies in the US, as determined by BizVibe:

Baxter:

Baxter offers products used in the delivery of fluids and drugs to

patients, including IV and other sterile solution and administration

sets, IV nutrition products, infusion pumps, and inhalation anesthetics.

The company is based in Deerfield, Illinois, and was incorporated in

1966.

Hill-Rom

Holdings: Hill-Rom Holdings has partnered with health care

providers in more than 100 countries and provides patient care solutions

for five core areas, which are Advancing Mobility, Wound Care and

Prevention, Patient Monitoring and Diagnostics, Surgical Safety and

Efficiency, andRespiratory Health.

LifeIMAGE:

The company offers medical imaging equipment and solutions for

cardiology, neurology, oncology, mammography, pediatrics, and trauma

applications; it also offers solutions for telestroke services.

Stryker

Corporation: Stryker offers surgical equipment and

surgical navigation systems;endoscopicand communications systems;

patient handling and emergency medical equipment; and neurosurgical,

neurovascular and spinal devices. This Fortune 500 company is

headquartered in Michigan.

Invacare

Corp.: Invacare employs over 5,000 associates and markets

its products in 80 countries around the world. It is a world leader in

home and long-term care medical equipment, including wheelchairs,

seating and positioning systems, walkers, beds, and respiratory devices.

See the entire list of the

US's top 10 medical equipment companies from BizVibe

In addition to medical equipment manufacturers, BizVibe is home to more

than 7

million companies. The BizVibe platform allows you to discover

the highest quality leads and make meaningful connections with your

companies of interest in real time. Claim

your company profile for free and let BizVibe connect you with

potential business partners. If you are on the go, don't forget to

download the mobile

app.

About BizVibe




BizVibe is home to over seven million company profiles across 700+

industries. The single-minded focus of BizVibe's platform is to make

networking easier. Over the years, we've searched far and wide to figure

out how businesses connect and enable trade. That first interaction is

usually fraught with the uncertainty of finding a potential partner vs.

a potential nightmare. With this in mind, we've designed a robust set of

tools to help companies generate leads, shortlist prospects, network

with businesses from around the world and trade seamlessly.

BizVibe is headquartered in Toronto, and has offices in London,

Bangalore and Beijing. For more information on the BizVibe network,

pleasecontact us.


1 week ago
Medical Equipment From Walter Reed Hospital Heads to Latin America and the Caribbean
"Welcome to the Home of Warrior Care," reads a sign as you walk into the now empty structure of what used to be Washington D.C.'s Walter Reed Army Medical Center, a place where ailing government officials, Army brass, retired officers and thousands of grievously injured soldiers arrived for 102 years -- the latter from the battlefields of Afghanistan, Iraq, Vietnam, Korea and bombed-out Europe -- to begin the long road to healing.

At Walter Reed Army Medical Center, I walk down several long hallways, trailing behind Pilar Heraud. Pilar is the Director of In-Kind Donations for the Pan American Development Foundation (PADF).

Hopping into a large industrial-size elevator, we rid
2 weeks ago
The Secret Stories Behind Kempton Park Haunted Hospital South Africa


Ghost stories, particularly involving old and abandoned hospitals will really scare people, especially those who perceive ghost stories to be real. Kempton Park is just one of the many clinics around the world that are investigated by paranormal agents in order to determine if the ghost stories indeed are true. However, the investigation process yielded not only ghost stories and demonic recordings but secrets, involving doctors and patients as well.

Corruption

After they shut their doors in 1997, when the management declared in 1996 that it was no longer accepting new patients due to severe shortage of medical staff, the local government entered into an agreement to revive it. Unfortunately, there was no legal process involved. In fact, many important people related to the process were not aware that such a thing existed, prompting some local medical board to insinuate that there are malicious practices involved. Since this incident was discovered, there were other alleged corruption practices uncovered.

Wasted Money

The sad reality is that clinics in South Africa are crowded and rehabilitation of this haunted clinic would increase health services to more people. Yet, the government is bent on wasting money. According to estimates, the government is spending at least R1 million to protect idle equipment and facilities worth R10 million. One canimagine the number of patients it will serve should it be reopened.

Why did the Hospital Really Close down?

Until now, no one knows why it was shut down. According to the mayor at that time and Member of Executive Council of Johannesburg, it was closed due to limited use and inappropriate location as Kempton Park was zoned out as a residential area. However, their explanations were not believable as nearby hospitals around the area claimed that they were overloaded with patients; thus, it would have been helpful if this clinic wasn't shut down.

Real Ghosts?

Nope, there were no ghosts yet, but the real ghosts are the misplaced opportunities. There could have been so many things to do when you look around seeing empty beds, idle machines and equipment, incubators and other items that could have been used and saved countless people's lives. These things are reminders of what this hospital was all about (offering basic health services).

Another story is that this infirmary was employing doctors who were not qualified to practice. A case in point for example was Dr. Andre Johannes Esterhuizen, who did not possess the right skills and qualifications yet was able to attend to thousands of patients. It took one brave woman to question his abilities and the resulting investigation afterwards concluded that Dr. Esterhuizen was not a qualified doctor.

Indeed, not only ghost stories pervade this place. It also has numerous secrets so one can conclude that ghost stories were probably concocted to avoid such secrets from being uncovered.