6 hours ago
Car Hire Con Tricks - How to avoid being conned when you hire a car
If you're thinking about hiring a car, because you need a vehicle for a brief period of time, or because you're going on holiday, you need to be careful about who you rent from. Wherever possible you should rent from big agencies, who might not always have the best rates, but at least won't deliberately try to con you.

But sometimes you have no option. If you have to rent a car from an agency that doesn't have a worldwide reputation, you might want to learn about some of the con tricks that car hire agencies use, so that you don't fall for them...

GPS Tricks

In recent years, car hire companies have been attaching global positioning gadgets to cars, which help them track vehicles that have been stolen or lost. However, some unscrupulous agencies are also using these to track customer's whereabouts and at times even their speed.

These companies then pile extra charges onto bills for breaking the speed limit or taking the car outside of a defined area, which they justify by saying doing so increases the wear and tear on a vehicle. Such fees are illegal in most countries, including in the United States where this is most likely to happen.

The Refundable Deposit

This con happens most often to holiday makers in Spain. The way it works is that you book your rental car online, and think that everything is ready to go. When you get to the rental company, however, they tell you that they have been so busy that they haven't had time to process your payment.

This will not be a problem, however, since you can just give them your credit card right now and they'll process it and you'll be ready to go. As they're processing your payment, they inform you that there is a refundable deposit that they will put on your credit card at the same time, to prevent delaying you further. Most customers have heard nothing of a deposit before this point, but as leaving a deposit for a rental car seems logical, they don't question it.

What the unscrupulous employee is doing at that moment is charging the deposit straight to your card. You don't realise until you get home that the money is gone. Never use a company that asks you for a straight out deposit. Reputable companies use your credit card information as a deposit, knowing that they can claim the money from your card if they don't receive the car back.

Insurance Counts...

Generally, renting a car is pretty simple. Right up until you reach the issue of insurance. This is when companies start pushing you into spending more money on complicated insurance plans. Some even tell you that it is a requirement. What the companies aren't telling you necessarily is the truth. Make sure that you know what the insurance requirements are for a given country before you go. On top of that, check your credit card company.

Many credit card companies already include car insurance, though most don't include liability insurance. It's possible that you don't need to buy any insurance from the rental company at all. And even if you do need to buy it from them, it's highly unlikely that you need the expensive plan that they're telling you you must have.

Check the contents of the insurance contract you sign with a company incredibly carefully. It's not unusual for companies to charge you for one kind of insurance, but to actually contract you for another. This means that you aren't covered for the things that you think you are.

http://www.infobarrel.com/Car_Hire_Con_Tricks_-_How_to_avoid_being_conned_when_you_hire_a_car
5 days ago
What You Need to Know Before Traveling to South Africa


What You Need To Know Before Traveling To South Africa

Visiting Africa conjures up images of jungles, safaris and elephants, deserts and adventure (at least,it does for me!) While Africa indeed contains all these elements, visiting South Africa is an easy choice for most Westerners because they speak the same language (English) and have a variety of cosmopolitan and modern culture that balances the unsullied wilds. In fact, South Africa has an immense range of opportunities for travelers, whether you're looking for a rugged adventure, a food and wine tour or a sp
6 days ago
Want to buy your own airship? Get your orders in now
(CNN) -- If you've always dreamed of soaring through the skies at the helm of your very own airship, it's time to get out your checkbook: Orders are now open, and you could be flying by 2018.

The LMH1, versions of which have been in development for 20 years, has room for a crew of two, and up to 19 passengers.

Oh, and the small matter of a cargo bay big enough to carry 20 tons of supplies and equipment.

It can fly up to 1,400 nautical miles at speeds of up to 60 knots, and is designed to land on all surfaces, including water.

The only issue may be where to keep it -- the helium-filled LMH1 is the size of a football field, so you'll need a pretty big backyard.

Take a ride on board the largest airship in the world, with spectacular views and a very cool pilot.

On the other hand, providing you can find a space big enough, there's no need for a hangar or any kind of anchoring system -- the airship lands on a hovercraft-like cushion of air and "sticks" itself to the ground using a vacuum, meaning mooring ropes are a thing of the past.

Of course, the company isn't expecting many of its customers to be private enthusiasts -- the list price of the airship is still under discussion, but is likely to be out of budget range for individuals.

The airship's likely buyers are large corporations or leasing companies which need to transport large quantities of cargo to regions with little or no infrastructure -- Lockheed Martin's tagline for the project is "the road not needed."

Rob Binns, CEO of Hybrid Enterprises, says he expects it to appeal to companies in the mining, oil and gas industry, with large projects in remote areas; he says it could also be used in humanitarian relief and disaster recovery.

But those behind the project haven't ruled out the possibility of military customers in future.




An Idaho State University professor is planning to build a high-tech blimp to track down Bigfoot.

"If a military customer was interested, we would do all we can to facilitate that," Orlando Carvalho, Lockheed Martin's executive vice-president of hybrid enterprises told reporters at the Paris Air Show.

The LMH1 isn't the only airship on display in Paris -- Thales Alenia Space is showcasing a model of its Stratobus drone-satellite-airship hybrid.

The Stratobus is a five-ton, 100-meter-long solar-powered balloon designed to sit 20 kilometers up in the sky for a year at a time. Unlike satellites, which orbit the Earth, the Stratobus is equipped with engines that hold it in a set position at all times.

It's designed for use in the fields of communications and surveillance, for example to provide Internet and telecoms links in remote regions or in the wake of a disaster, or to monitor borders, pollution or maritime traffic.

For now, it's simply a concept craft, but Thales says the Stratobus is likely to be turned into a prototype by 2018 or 2019, and commercialized by 2020.

http://www.cnn.com/2015/06/18/travel/want-to-buy-your-own-airship/index.html
7 days ago
UAE tourism to take a hit? Qataris make up 25 to 30 per cent of visitors to UAE over Eid.
The UAE, Saudi Arabia, Bahrain, and Egypt have cut diplomatic ties

with Qatar citing a need to maintain national security.

The four nations have cut off air, sea and land access to Qatar,

forcing flights out of Doha to redirect and divert routes.




"We have not yet had any official email from the airlines

regarding the flights cancellation. We're just waiting for this

information because we already have a number of bookings for clients

flying via Qatar. It is possible those flights will have to be cancelled

but we do not know yet," said Nandan Parob of Mohammed Al Mulla

Travels & Tourism.

Parob added that any refunds to clients for flights already booked

will be under the terms and conditions of the flight cancellation policy

for each airline. Also, given that Qatar Airlines has always been

competitively priced, this could have an impact on the clientele that

always supported the company.

An impact is likely to be felt on the UAE's tourism industry,

from hotel bookings to car rentals and everything in-between,

particularly over periods such as the Eid holiday, where 25 to 30 per

cent of visitors are Qataris, second only to Saudi visitors and followed

by those from Kuwait, added Parob.

A statement released from Dubai's Emirates Airlines said,

"As instructed by the UAE government, Emirates will suspend its

flights to and from Doha, starting from the morning of 6 June 2017,

until further notice. The last flight from Dubai to Doha will depart as

EK847 at 02:30am on 6 June. The last flight from Doha to Dubai will

depart as EK848 at 03:50am on 6 June."

The statement added that Emirates' flights to and from Doha on

5 June will operate as normal, and that travellers bound for Doha, who

are boarding their flight from airports around the Emirates network on 5

June will be advised to make alternative arrangements. Furthermore, all

customers booked on Emirates flights to and from Doha will be provided

with alternative options, including full refunds on unused tickets and

free rebooking to the nearest alternate Emirates destinations.

Both Etihad Airways and FlyDubai have followed suit, issuing

statements that flights to and from Doha will be suspended from Tuesday,

6 June 2017.

Qatar Airlines said on its website that it has suspended all

flights to Saudi Arabia.

[c] 2017 CPI Financial. All rights reserved. Provided by SyndiGate

Media Inc. ( Syndigate.info ).

https://www.thefreelibrary.com/UAEtourismtotakeahit?Qatarismakeup25to30percentof...-a0494608441


1 week ago
Europcar and Taxeo Go into Partnership to Offer Companies Hard Cash Savings
SAINT-QUENTIN-EN-YVELINES, France & PARIS--(BUSINESS WIRE)--Regulatory News:

Whether renting a car or booking a hotel, travelling for business in

Europe incurs VAT costs. Europcar (Paris:EUCAR) he leading car rental

provider in Europe and a major mobility player, and Taxeo, the leading

provider of paperless VAT refund services, have entered into a

partnership so their mutual clients are able to reclaim VAT quickly and

easily according to local legislation.

The unique innovation developed by Taxeo is to receive electronic

invoice data from Europcar and create tax-compliant electronic invoices

that are used for VAT recovery.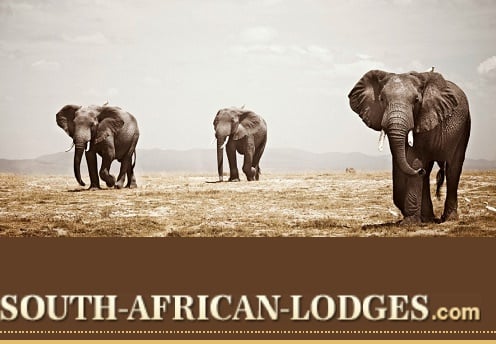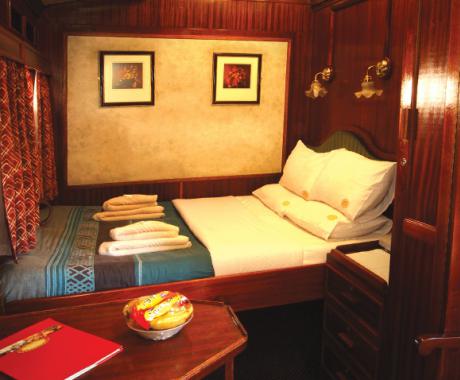 Thanks to this partnership, Europcar Corporate customers are set to make

significant savings.

Jean Cazes, CEO of Taxeo, called it a "milestone" in VAT recovery for

business travel expenses. "This means that we are able to reduce car

hire costs for our mutual clients by up to 15%. Our solution is very

simple for companies and travellers to use. Moreover, it brings the

additional benefit of tax-compliant e-invoices and structured data for

expense management" Cazes added.

Marcus Bernhardt, Chief Commercial Officer of the Europcar Group, also

sees the partnership with the French company as a "wonderful

opportunity" for the business: "This meets the price-sensitivity of

our corporate clients and boosts our competitiveness and differentiation

without impacting our revenues and commitment to service."

Every year companies lose out on EUR5 billion VAT incurred on

international travel. Today's manual paper-based VAT recovery process,

especially for travel expenses like hotel, car rental, conferences,

etc., is complex, expensive, and inefficient, due mainly to

non-compliant or lost invoices. The Taxeo solution addresses these

issues. What's more, a majority of small and medium-sized enterprises

(SMEs) are often unaware that VAT can be refunded for business trips or

how to apply for refund.

About Europcar Group:

Europcarshares (EUCAR) are

listed on the Euronext Paris stock exchange.Europcar is the European

leader in vehicle rental service and is also a major player in mobility

markets. Active in more than 140 countries,Europcarserves customers

through an extensive vehicle rental network comprised of its

wholly-owned subsidiaries as well as sites operated by franchisees and

partners. In addition to theEuropcar brand, the company offers

low-cost vehicle rentals under the InterRent brand. A commitment to

customer satisfaction drives the company and its 6,000 people forward

and provides the impetus for continuous development of new services.

TheEuropcarLab was created to respond to tomorrow's mobility

challenges through innovation and strategic investments, such as Ubeeqo

and E-Car Club.

About Taxeo:

Taxeo is a FinTech startup, which has

developed the first paperless and fully automated VAT reclaim solution

for international European business travel.

Taxeo helps many

European and US based companies to recover VAT on travel related

expenses and supplier invoices.

http://www.businesswire.com/news/home/20160622006054/en/Europcar-Taxeo-Partnership-Offer-Companies-Hard-Cash
1 week ago
Use your credit card for auto rental insurance
(MoneyWatch) Did you know that your credit card likely provides auto insurance that covers rental cars? If you said no, you're not alone. Many people don't realize that it's built into the benefits offered by Visa (V), American Express (AXP), Discover (DFS), and many MasterCard (MA) cards.




CardHub recently published its 2012 credit card auto rental insurance study, and the online report is check full of surprising and valuable information -- especially if you are a frequent traveler and find yourself renting a lot of cars. Here are some of the most important details:

- One of the credit cards already in your wallet probably offers all the insurance coverage you http://cashcarrental.co.za/ need when you rent a car, which can save you $10-$20 per day.

- In order to be covered by any credit card rental car insurance policy, you have to charge the entire rental purchase on the card and decline the supplemental insurance plan offered by the rental car company. That's critical. Getting the rental company's insurance isn't a supplement to the coverage offered by your credit card -- it replaces it.

- For the most part, credit card insurance coverage only applies to travel over government-maintained roads. You're generally not covered on private or non-maintained roads, and MasterCard won't cover accidents on dirt or gravel.

You should check with your credit card company to see if you're covered and find out what the fine print says. All Visa, Discover, and American Express cards offer some level of coverage, but MasterCard offers coverage only on some of its cards. Also, certain kinds of vehicles (like motorcycles and exotic sports cars) are excluded by most card companies.

Read the entire report for additional details.




2012 CBS Interactive Inc.. All Rights Reserved.

http://www.cbsnews.com/news/use-your-credit-card-for-auto-rental-insurance/
1 week ago
Pistorius Murder Trial Witness Recalls Gunshots [VIDEO]
(AP Photo/Kim Ludbrook, Pool)

In South Africa, the murder trial of Oscar Pistorius continues with more testimony about what happened the dayReeva Steenkamp died.

FOX News Radio's Paul Tilsley reports from Pretoria, South Africa:

Audio clip: Listen to audio clip.

Prosecution witness Michelle Burger broke down in tears shortly after she hit the bench in front of the witness stand repeatedly to demonstrate the timing of the four shots she claims she heard coming from Oscar Pistorius' house last Valentine's night. Pistorius hunkered down in the dock with his hands behind his neck as the prosecution described where on his girlfriend Reeva Steenkamp's body each of the shots hit. It's claimed a fourth shot hit Steenkamp in the heard and shortly after that the screams stopped.

At the Pretoria High Court, Paul Tilsley, FOX News Radio.

CLICK HERE for more on the murder trial of Oscar Pistorius

WATCH FOX News Radio's Paul Tilsley reporting from Pretoria, South car hire Pretoria Africa:


















https://radio.foxnews.com/2014/03/04/pistorius-murder-trial-witness-recalls-gunshots-video/