5 months ago
Throw a Spongebob Themed Party


If you are looking for a great idea for your child's birthday, consider throwing a cartoon themed party. You can find plenty of decorations for all popular cartoons and the party will sure be a hit.

For example, consider Spongebob Squarepants. Spongebob is one of the most popular cartoon characters that appeals to kids from little to big. He is funny, witty and has a cast of friends that everybody loves.

For your party, you can easily decorate the location with Spongebob related posters, balloons and table sets. Wilton sells Spongebob shaped cake baking pan that will make creating a custom cake a breeze.

Spongebob In Real Life

During the party, find some fun games or pull up some creative fun short Youtube videos for kids. Here is one that everybody is going to love:


2 years ago
Great Corporate Party Tips To Please The Guests
Organizing a corporate get together is no easy task. Sure, you could just put on some music, serve party foods, and decorate the room with balloons. However attending yet another common festivity will only seem repetitive and dull to your boss and employees. The ideal way to celebrate any occasion such as a retirement party, a roast of the Ceo, or a any other special occasion is with one of a kind company party ideas and themes.

One benefit of planning a party at the workplace is the fact that a tight budget usually isn't an problem. Bosses often like to treat their employees during corporate parties to make them an event to look forward to. The purpose of a company get together is
2 years ago
More Halloween Safety Tips
Halloween is an exciting time of year for kids, and to help ensure they have a safe holiday, here are some tips from the American Academy of Pediatrics (AAP).

ALL DRESSED UP:

* Plan costumes that are bright and reflective. Make sure that shoes fit well and that costumes are short enough to prevent tripping, entanglement or contact with flame.

* Consider adding reflective tape or striping to costumes and trick-or-treat bags for greater visibility.

* Because masks can limit or block eyesight, consider non-toxic makeup and decorative hats as safer alternatives. Hats should fit properly to prevent them from sliding over eyes.

* When shopping for costumes,
2 years ago
Halloween Health and Safety Tips
Fall celebrations like Halloween and Harvest Day are fun times for children, who can dress up in costumes, enjoy parties, and eat yummy treats. These celebrations also provide a chance to give out healthy snacks, get physical activity, and focus on safety.

Check out these tips to help make the festivities fun and safe for trick-or-treaters and party guests.

Going trick-or-treating?

Swords, knives, and other costume accessories should be short, soft, and flexible.

Avoid trick-or-treating alone. Walk in groups or with a trusted adult.

Fasten reflective tape to costumes and bags to help drivers see you.

Examine all treats for choking hazards and tampering before eating them. Limit the amount of treats you eat.

Hold a flashlight while trick-or-treating to help you see and others see you. WALK and don't run from house to house.

Always test make-up in a small area first. Remove it before bedtime to prevent possible skin and eye irritation.




Look both ways before crossing the street. Use crosswalks wherever possible.




Lower your risk for serious eye injury by not wearing decorative contact lenses.

Only walk on sidewalks whenever possible, or on the far edge of the road facing traffic to stay safe.

Wear well-fitting masks, costumes, and shoes to avoid blocked vision, trips, and falls.

Eat only factory-wrapped treats. Avoid eating homemade treats made by strangers.

Enter homes only if you're with a trusted adult. Only visit well-lit houses. Never accept rides from strangers.

Never walk near lit candles or luminaries. Be sure to wear flame-resistant costumes.


2 years ago
Easy Spider Cupcakes Recipe
It may not be quite Halloween yet however definitely it is always the ideal time to enjoy a spider cupcake?!




These delicious treats are unbelievably chocolaty and will look very cute on your Halloween table or offered to trick-or-treaters.

Make chocolate cupcakes.

Ingredients:

110g (4oz) butter

110g (4oz) caster sugar

Visit this site to get more information concerning Gforce Extreme Rentals.

2 eggs

85g (3oz) self-raising flour

4 tsp cocoa powder

Instructions:

Cream together the butter and sugar, add the eggs.

Sift the dry ingredients and fold them in.

Pour the mixture into the cake cases.

Bake for 15-17 minutes at 350° F

For the Decoration:

Ingredients:

* chocolate butter icing

* candy eyes (or you could use chocolate drops)

* large chocolate buttons

* licorice sticks/ chocolate fingers for the legs

Instructions:

Ice the cupcakes.

Add a circular shaped sweet to the center.

Cut up your candy into 8 pieces and add two eyes.

Source


2 years ago
3 Ways To Conserve Money When Getting Inflatables For Your New Company
Inflatable bounce house rental businesses remain in high demand. With the growing appeal of renting bouncers for celebrations and school, community, private or corporate occasions, renting inflatable structures can easily turn into an extremely rewarding business. However, like any business endeavor, the motivating business owner will certainly have preliminary expenditures before starting their new inflatable business. Purchasing quality inflatable structures is the biggest expense for new company owner. While inflatables are an obligatory expenditure, there are ways to conserve cash when beginning and growing your bouncer business.

1. Purchasing Quality Bouncers

There are various brands of bouncers in different sizes, shapes and prices on the market to choose from. When buying bouncers for a new or existing business it is necessary to buy quality bouncers that are dependable and long lasting. Absolutely nothing destroys an inflatable company faster than poor quality bouncers that tear or breakdown quickly during an occasion. Tent and Table utilizes only the highest quality, many durable products for our bouncers. Our products exceed government standards in quality, dependability and security. The seams are reinforced to guarantee that they will not rip or tear quickly. All of our bouncers are designed with safety functions such as higher walls, reinforced mesh netting and integrated water hoses and drain systems to keep users safe from injury while playing in the bouncer.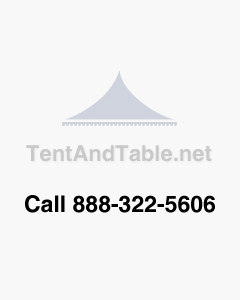 2. Purchasing vs Leasing Equipment

Buying bouncers at the beginning of your company rather than renting will conserve much more money in the short and long term. While leasing bouncers lowers your month-to-month costs and helps when you do not have your very own bouncers to rent, it can likewise decrease your profit margins. Inflatables pay for themselves rather rapidly so when the initial financial investment has been recuperated, the rest is earnings.

3. Purchasing Used Bouncers

To have an effective company, entrepreneurs need to own a minimum of 2 or more bounce houses. Purchasing used bouncers at the start of a company is a terrific method to gain stock while conserving cash. Tent and Table has actually a number of used bounce houses that are less than a year old for sale. The used bouncers are cheaper than brand new bouncers however are equally high in quality and toughness. While there may be some slight staining on the bouncers from natural wear and tear, each bouncer has actually been expertly examined and fixed to make sure that they are in outstanding, ready-to-use condition prior to they are offered.

Check this out to get more info relating to click for more.

Tent and table also sells other used items that you will need for your company consisting of tables, chairs and tents. All of our used products are expertly examined and repaired prior to being offered. All are guaranteed to be in exceptional, ready-to-use condition.

Tent and Table has lots of buying choices to choose from. Whether buying brand new, advertising, on sale or used inflatable structures and equipment, our items are guaranteed in quality and are ready-to-use. We have remarkably high standards for making and servicing our products. We utilize only the best materials to ensure durable, durable and safe inflatable structures. We can help you equip your company while minimizing initial start-up expenses. Our sales representatives will help the new entrepreneur establish a plan that finest suits their monetary and company requirements.


2 years ago
I normally look for event ideas which are unusual and out of the box. I learned that Youtube is a good source of these tips. All you need to do is head to Youtube and perform a search for "birthday party suggestions" and you are going to see hours and hours worth of videos with a large number of fabulous tips. The problem is, who exactly has enough time to watch them all? Thus I am on a constant mission to collect some details so as to save me and perhaps others some time.

Here is a great video with some insane party ideas - https://www.youtube.com/watch?v=wUlJSgYGmFw



Hope you find some great tips for your upcoming gathering on Youtube!