5 months ago
Throw a Spongebob Themed Party
If you are looking for a great idea for your child's birthday, consider throwing a cartoon themed party. You can find plenty of decorations for all popular cartoons and the party will sure be a hit.

spongebob youtube

For example, consider Spongebob Squarepants. Spongebob is one of the most popular cartoon characters that appeals to kids from little to big. He is funny, witty and has a cast of friends that everybody loves.

For your party, you can easily decorate the location with Spongebob related posters, balloons and table sets. Wilton sells Spongebob shaped cake baking pan that will make creating a custom cake a breeze.



During the party, find some fun games or pull up some creative fun short Youtube videos for kids. Here is one that everybody is going to love:
2 years ago
Helpful Corporate Party Ideas To Please Attendees
Preparing for a corporate occasion is no easy process. Of course, you can just put on some music, serve hors d'oeuvers, and decorate the room with balloons. On the other hand attending another common festivity will surely feel repetitive and boring to your boss and employees. The best way to celebrate any occasion such as a retirement party, a roast of the Ceo, or a any other special occasion is with one of a kind company party ideas and themes.




One advantage of planning a party at the workplace is the fact that a tight budget generally is not an problem. Bosses often like to pamper thei
2 years ago
Halloween Health and Safety Tips
Fall celebrations like Halloween and Harvest Day are fun times for children, who can dress up in costumes, enjoy parties, and eat yummy treats. These celebrations also provide a chance to give out healthy snacks, get physical activity, and focus on safety.

Check out these tips to help make the festivities fun and safe for trick-or-treaters and party guests.

Going trick-or-treating?

Swords, knives, and other costume accessories should be short, soft, and flexible.

Avoid trick-or-treating alone. Walk in groups or with a trusted adult.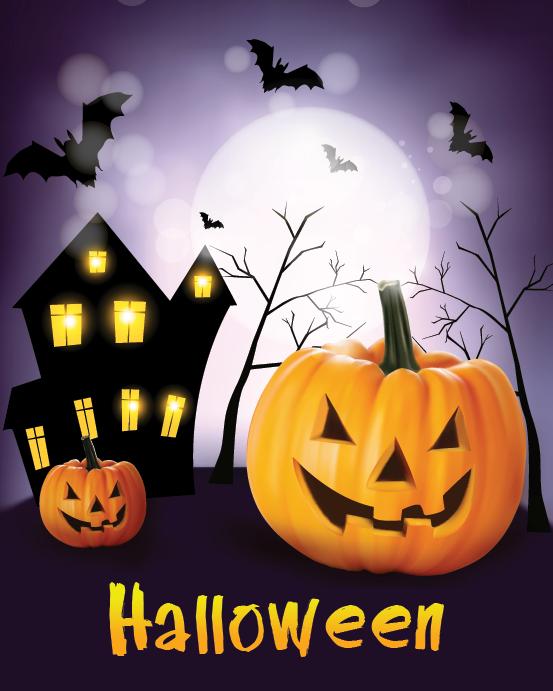 Fasten reflective tape to costumes and bags to help drivers see you.

Examine all treats for choking hazards and tampering before eating them. Limit the amount of treats you eat.

Hold a flashlight while trick-or-treating to help you see and others see you. WALK and don't run from house to house.

Always test make-up in a small area first. Remove it before bedtime to prevent possible skin and eye irritation.

Look both ways before crossing the street. Use crosswalks wherever possible.

Lower your risk for serious eye injury by not wearing decorative contact lenses.

Only walk on sidewalks whenever possible, or on the far edge of the road facing traffic to stay safe.

Wear well-fitting masks, costumes, and shoes to avoid blocked vision, trips, and falls.

Eat only factory-wrapped treats. Avoid eating homemade treats made by strangers.

Enter homes only if you're with a trusted adult. Only visit well-lit houses. Never accept rides from strangers.

Never walk near lit candles or luminaries. Be sure to wear flame-resistant costumes.


2 years ago
More Halloween Safety Tips
Halloween is an exciting time of year for kids, and to help ensure they have a safe holiday, here are some tips from the American Academy of Pediatrics (AAP).

ALL DRESSED UP:

* Plan costumes that are bright and reflective. Make sure that shoes fit well and that costumes are short enough to prevent tripping, entanglement or contact with flame.

* Consider adding reflective tape or striping to costumes and trick-or-treat bags for greater visibility.

* Because masks can limit or block eyesight, consider non-toxic makeup and decorative hats as safer alternatives. Hats should fit properly to prevent them from sliding over eyes.

* When shopping for costumes,
2 years ago
Planning Pointers for Summer Season Weddings, Company Picnics and Family Reunions
When planning summer weddings, company picnics and family reunions, it is very important that you think about certain suggestions for the celebration. This is because without those ideas the party or event that you are planning may fail to kick off. The tips that you should think about for the celebration are:

Tents, tables and chairs

When you invite|welcome individuals over for a picnic or reunion, you need to guarantee that the chairs and tables are enough for everybody. If some people get to the location late and find that there are no chairs or tables, they may feel offended. Make a rough quote of all the guests you expect to have so that you can have the best number of chairs and tables. When you guarantee that there is order in the seating plan, then you can place name sticker labels on the chairs if it is a wedding event. This will ensure that just those who had been accounted for get the seats.




Concessions

When individuals go to parties or events, the majority of them anticipate that they will get to take pleasure in some meal during the occasion. Because of this, it is extremely important that your visitors have sufficient food for the party. Your guests will delight in the many concessions that are offered. Children will enjoy the snow cones and fairy floss that will be offered. Consider renting snow cone machines with an assortment of tastes offered. The food must be fresh and positioned in clean containers. If the plates and glasses that are made use of have any dirt or dust, this may leave an extremely unfavorable impression on your visitors.

Slides and Bounce Houses

Summer wedding events are typically extremely colorful and lively. If you are holding the reception in the backyard or in the park, then you need to consider having slides and bounce houses. The bounce house will be made use of by the kids who can spend hours jumping up and down in the castle. This will keep them busy and they will not disrupt their parents throughout the whole occasion. The slides will add color and life to the wedding.

On Website Attendant

Check this out to get further information about hints and advice for moonwalk.

Whether it is a company picnic, summer season wedding or family reunion it is essential that you have somebody who understands the inflatables or any other devices that might need operation during the event. The on website attendant can assist in arranging the kids and in case there is an issue they can always be consulted.


2 years ago
Cool Party Treat - Shark Attack
With some clever carving, watermelons can produce fun and practical serving meals. I especially like the shark idea full of gummy fish. You can likewise opt to use the hollowed out watermelon to fill it back up. The blue Jell-O serving as the ocean water really tops it off. This would be quite the conversation starter at the snack table!

Website: Xtreme Inflatables of LA
2 years ago
Easy Spider Cupcakes Recipe
It might not be quite Halloween yet however certainly it is always the ideal time to eat a spider cupcake?!

These delicious treats are unbelievably chocolaty and will look very adorable on your Halloween table or provided to trick-or-treaters.

Make chocolate cupcakes.

Ingredients:

110g (4oz) butter

110g (4oz) caster sugar

2 eggs

85g (3oz) self-raising flour

4 tsp cocoa powder

Instructions:

Cream together the butter and sugar, add the eggs.

Sift the dry ingredients and fold them in.

Check this to find more info on the subject of additional reading on concession rentals Nashville TN from Gforce Extreme Inflatable Rentals.

Pour the mixture into the cake cases.

Bake for 15-17 minutes at 350° F

For the Decoration:

Ingredients:

* chocolate butter icing

* candy eyes (or you could use chocolate drops)

* large chocolate buttons

* licorice sticks/ chocolate fingers for the legs




Instructions:

Ice the cupcakes.

Add a circular shaped sweet to the center.

Cut up your candy into 8 pieces and add two eyes.

Source