Neck, back pain tough to treat after longer leave | Reuters
NEW YORK (Reuters Health) - New research from Sweden underscores the importance of treating non-specific neck and back pain before a person is off work for too long.

In the study, which compared primary care focusing on patients' symptoms to cognitive-behavioral rehabilitation aimed at improving function, no changes were seen if an individual was out of work for longer than 12 weeks, Dr. Odd Lindell of the Karolinska Institutet in Huddinge, Sweden and his colleagues found.

But for people who had been on sick leave due to neck and back pain for 7 to 12 weeks, Lindell told Reuters Health, there was some evidence that cognitive-behavioral rehabilitation was more effective than primary care. Most people with neck and back pain who take time off work aren't out for extended periods of time, he added, with half going back to work after 3 days.

In the current study, Lindell and his team compared the primary care approach to cognitive-behavioral rehabilitation in 125 patients who had been out of work because of neck and back pain for at least 6 weeks, but no longer than 2 years, following them for up to 18 months. They report their findings in BMC Musculoskeletal Disorders.

There was no significant difference between the groups in their likelihood of returning to work for 30 consecutive days over the full study period, or the percentage of days they were out sick or the number of health care visits.

However, the number of visits and percentage of days out showed a faster decline in the cognitive-behavioral rehabilitation group. Among study participants who had been off work for 12 weeks or less, those in the cognitive-behavioral rehabilitation group were 3.5 times more likely to go back to work for 30 days in a row or longer than those in the primary care group.

By the third 6-month period, patients in the cognitive-behavioral rehabilitation group had half as many health care visits as those in the primary care group, and 31 fewer days out sick. But there were no significant differences in any measures of effectiveness between the cognitive-behavioral rehabilitation group and primary care group among patients who had been out of work for longer than 12 weeks.

"It's very important (with) non-specific back and neck pain to intervene before the sick listing has been too prolonged," Lindell said in an interview. "Psychologically, you will be identifying yourself more and more with a sick role the longer period of sick listing you have," he added. "It is important to break that negative identification process in time."

For many years, Lindell said, the Swedish social welfare system has made disability pensions relatively easy to get; in 2004, he noted, 75,000 new people were being added per year to the country's disability rolls. Today, according to the researcher, the pendulum has swung in the other direction, but the country of 9 million -- with one of the healthiest and longest-lived populations in the world -- still has one half-million people on leave from work due to illness or disability.

There has been little incentive to help people on disability get back to work, because money for pensions comes from a different source than funding for rehabilitation efforts, Lindell added. This leads, he argued, to "a passive, inactive, very dysfunctional type of sick leave."

SOURCE: BMC Musculoskeletal Disorders, published online December 30, 2008.

http://www.reuters.com/article/2009/01/30/us-neck-back-pain-idUSTRE50T00720090130

Click here for more.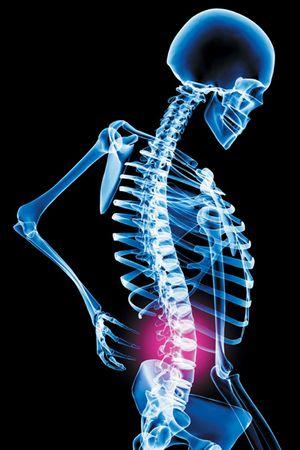 ---