Local Movie Cinemas Grab Up a Select Niche
It's official; Summer is here. The heat has quashed our denial and convinced most of us to put in our air conditioners. Fully understanding the urge to remain in refrigeration all Summer, I propose that we take advantage of some of the great things happening out of doors. Summertime is movie time in America. Americans are being pulled in to movie theatres from coast to coast on account of summer blockbusters.But if you are interested in seeing a little bit of nature, there are equivalent options.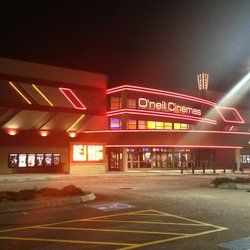 The number of cities and towns that screen movies in public parks has been on the rise. Can you think of a better way to get us homebodies out of the AC? Most of these movies in the park are offered for free, which is even more of a good excuse to get out of the house! The only price you pay will be in keeping mosquitoes off yourself and your loved ones. There might be a dog or two running around as well, so be prepared for that as well. It is very unlikely that you will catch any current big-budget films at these showings. But you can usually catch an old film that you might have passed on the first time around (even if that time was 20 years ago).

In Los Angeles, someone had the genius idea of turning the outdoor theater experience into more of a fair. Sponsored by Showtime, these public screenings feature food trucks and live music in addition to movies like When Harry Met Sally and Jaws. I'm sad to say that this series is not free of charge. In fact, including ticket fees, it ends up being about 12 bucks per person. Oh and they allow dogs.

But closer to home, there are plenty of opportunities to catch a flick for cheap, such as O'neil Cinemas. Go here to learn more. Hampton Beach is hosting a series of outdoor films right there on the sand. There is a nearby playground so you can wear the kids out and then head over to the movie (which is free by the way). Farther up the coast, in Portsmouth, movies will be shown every Monday as part of the Prescott Park Arts Fest. Take the kids to see an 80s Fantasy masterpiece, The Neverending Story, on August 4th.

If I were you? Remain indoors on the weekend and catch whatever recent blockbuster your heart desires in an actual movie theater. But make sure to get out once and a while and see a film outdoors with your kids.
---