Dentist partners with Village Family Dental
QR Favorite

Tweet

LAURINBURG Dr. Ray Chavis has announced his partnership with Village Family Dental at his Laurinburg location.

Village Family Dental is excited to join with Dr. Chavis and his team, the company said in a statement. They share Village Family Dentals passion for dentistry and desire to provide comprehensive dental care to patients in a central location.



By partnering with Village Family Dental, Chavis said he is able to provide an additional extension of services including specialties such as pediatric dentistry, oral surgery, prosthodontics and orthodontics.

Chavis has served as a dentist in the Laurinburg area for more than 30 years.

He graduated from the UNC-Chapel Hill School of Dentistry in 1980 and is a member of the American Dental Association, the American Academy of Cosmetic Dentistry the Academy of General Dentistry, from which he obtained a fellowship, the North Carolina Dental Society and the Fourth District Dental Society.

Chavis has represented North Carolina as an alternate delegate to the ADA national conventions, as vice president of the NCDS and as president of the Fourth District Dental Society. He has also served on the Board of Trustees for the NCDS and has participated in the Missions of Mercy clinics, the Give Kids a Smile program and the Mens Baptist Associations dental mobile bus.

Outside of dentistry, Chavis has been involved with the Scotland County chapter of the American Red Cross, the United Way and served as a trustee on the board for Scotia Village Presbyterian Homes. He is currently on the board of trustees for the Scotland County Board of Health and the Scotland County Health Care System.

He attends the Wagram Church of God with his wife, Donna, who also works with him as a dental hygienist, and their two children, Kristen and Coby.

Dr. Garrett McDaniel, a native of Laurinburg, has joined the practice.

McDaniel is a 1999 graduate of Scotland High School. He received his Bachelor of Science degree in Chemistry with Distinction from the University of North Carolina at Chapel Hill, and his Doctorate of Dental Surgery (DDS) degree with Honors from the University of North Carolina at Chapel Hill School of Dentistry. He is a member of the American Dental Association (ADA) and the North Carolina Dental Society (NCDS).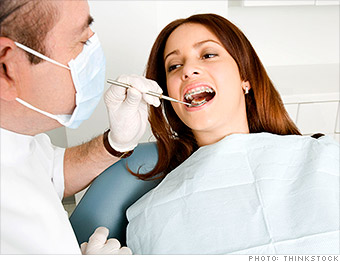 McDaniel practiced dentistry in Raleigh, before returning home to join Village Family Dental. As a native of Scotland County, he said he is excited to have the opportunity to return to his hometown area to provide excellent oral health care to the resident of http://mindrush62345.jimdo.com/2015/05/26/oral-hygiene-for-the-family-some-tips/ the community.

He lives in Pinehurst with his wife, Kristy and their daughter, Brianna.

The staff also includes patient care representative, Jennifer Smith and registered dental hygienists Tina McCaffrie, Kendall Sandlin and Donna Chavis.

Village Family Dental was founded in 1985 in St. Pauls by Dr. Michael Knowles. In the past 30 years, it has expanded into a multi-specialty dental practice that includes all facets of dental care including: General Dentistry, Pediatric Dentistry, Prosthodontics, Endodontics, Periodontics and Oral Surgery. They have locations in Fayetteville, Eastover, Hope Mills, St. Pauls and Raeford.

The Laurinburg practice is at 1710 U.S. 401 South.

For information or to amke an appointment, call 910-276-6640 or visit www.vfdental.com.


---