Toddler Triathlons?! Yep, it's true.
Does your kid like to jump, swim, and run? What kid doesnt? Grab a number and get in line its triathlon time!

Vivian Manning-Schaffel: Yep, its true. Kids as young as 3 are doing it too. This recent New York Times piece says triathlons for kids as young as 3 are becoming all the rage.

USA Triathlon, the sports governing body, said that in 2008 it had about 23,500 members who were under 18, up 36 percent from 2006.

Distances vary from race to race, but childrens triathlons are still a step up from, say, a half-mile fun run. At the Silicon Valley Kids Triathlon, for example, children 6 and under are asked to swim 25 yards, then bike one mile, then run a quarter of a mile. Volunteers also help in races with open-water swims to keep the children safe. Instead of the swimmers starting en masse, the children start in waves, based on age.

Now, triathlons are all the rage among adults, but as the article says, not without controversy: risks include dehydration, injury, heat exhaustion, and even, occasionally, death. Doctors warn that people of all ages need to approach triathlons gingerly, lest they attempt more than their bodies can handle.

At less than age 7, parents should be cautious, said Dr. Kevin D. Plancher, an orthopedic surgeon who teaches at the Albert Einstein College of Medicine in the Bronx. Theres not enough information for what these events can do to the growth plates in childrens shoulders, arms, pelvis, knees, ankles, and feet. He said that parents should consult a pediatrician to assess if a child is ready.

Then theres the issue of introducing very young children to the stress of such a competitive situation. Doctors warn that involvement in any sport at too young an age can lead to psychological burnout. If you start at age 4, you can easily run out of gas, said Dr. Dan Gould, director of the Institute for the Study of Youth Sports at Michigan State University.

Race organizers seem aware of the pitfalls, and emphasize participation over competition. Some childrens triathlons are untimed. Everyone at the Silicon Valley Kids Triathlon gets a participation medal, even the kids who freeze up on the pool deck and dont get in, said Mr. Jones, the organizer.

Personally, I think for adults, triathlons are tremendous events that challenge physical prowess, and I commend anyone willing to take that on. And maybe a six-year-old would enjoy the controlled mayhem of running, jumping, and swimming a course with a ton of other kids.

But could a triathlon be a good experience for a very young kid, whos still at a tender age of development and highly sensitive to their environment? Even if its not competitive? Im having a hard time seeing a three-year-old participate in this type of event without tears. What do you guys think?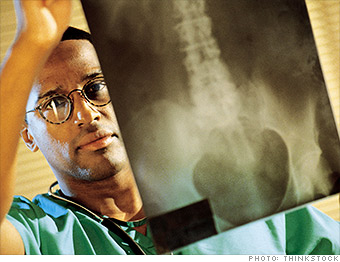 Vivian Manning-Schaffel has written for Babble, Parenting, The Advocate, The New York Post, Business Week and a variety of other publications and lives and works in the heart of breeder Brooklyn with her husband and two kids. She authors two pop culture blogs: The Mad Mom and A Hag Supreme, and is on the web at vivianmanningschaffel.com.




http://gather.com/toddler-triathlons-yep-its-true/

For more info visit this blog.


---