2014 Harley-Davidson lineup revealed | Fox News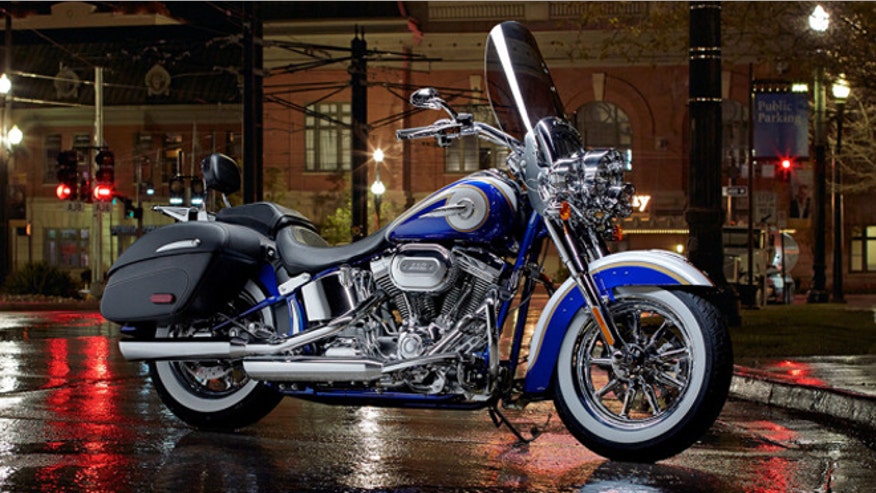 CVO Softail Deluxe(Harley-Davidson)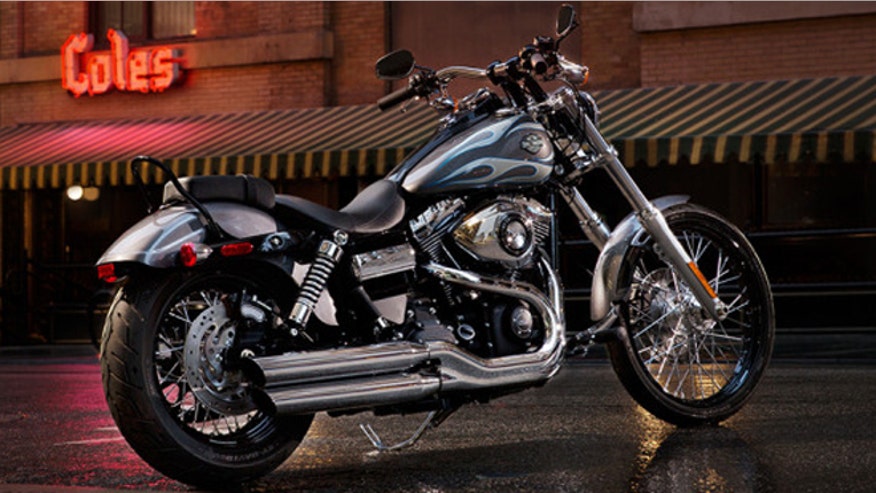 2014 Wide Glide(Harley-Davidson)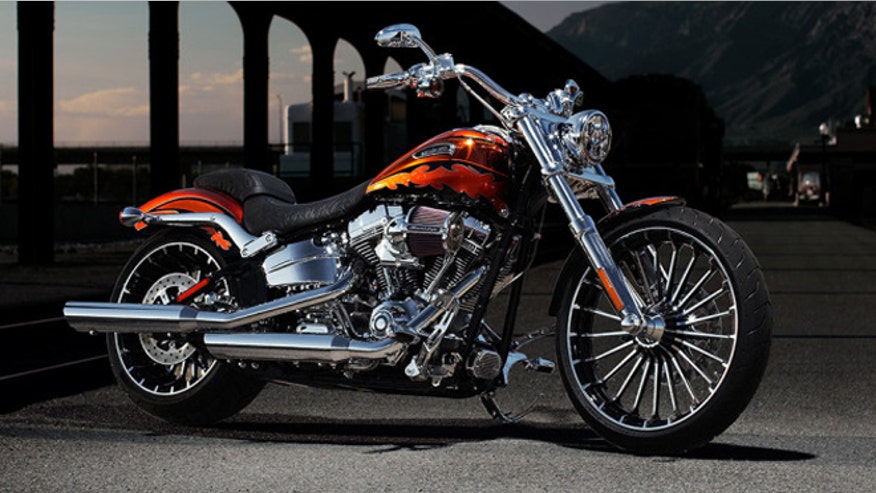 2014 CVO Breakout(Harley-Davidson)

Harley-Davidson unveiled its new lineup of 2014 motorcycle models during the companys annual Summer Dealer Meeting in Denver, Colorado on Sunday, August 18th. The star of the show is not a single new bike rather, its the landmark product development effort that resulted in Project RUSHMORE, WITI reports.

I can guarantee when the customer throws their legs over this thing they are going to say wow, said Bill Davidson, the great-grandson of Harley-Davidsonco-founder William A. Davidson.

In the largest scale new model launch in the companys 110-year history, Project RUSHMORE encompasses eight new motorcycles that feature improved power and braking performance, enhanced rider ergonomics, and styling updates that completely redefine and fundamentally transform the touring motorcyclists experience.

CLICK HEREto view pictures of the entire 2014 H-D model lineup

One more significant item of note Harley-Davidsons first liquid-cooled engines. The new Twin-Cooled High Output Twin Cam 103 powertrain. It is featured in the 2014 Ultra Limited and Tri Glide Ultra models. H-Ds media site says a combination of air-cooled and precision liquid cooling strategies allow the Twin-Cooled High Output 103 to maintain peak performance under the most demanding loads and riding conditions.




Davidson talked with FOX6 News on Monday, August 19th from the road in Colorado on one of the new bikes.

http://www.foxnews.com/leisure/2013/08/20/2014-harley-davidson-lineup-revealed/

Visit this link for more.


---