How Did My 'Adam Carolla Fired' Story Get So Many Page Views?
Adam Carolla is a comedian, actor, morning radio talk show host in LA and the former co-host of Loveline with Dr. Drew and The Man Show with Jimmy Kimmel. Not really a big-time celebrity but not an unknown either.

So what explains all the interest in my post from yesterday; Adam Carolla Fired From CBS Radio whichhas nearly 8,000 page views and continues to climb.

The answer? SEO

SEO stands for Search Engine Optimization. Its the art and science of writing about topics that people are currently searching for on Google, Yahoo, and other big search engines. The idea here is to write about stuff people are talking about right now. But more importantly, these topics should be stories youre interested in and care about regardless of SEO or page views.

For example, yesterday I wrote about Adam Carolla because he is a close friend of The Howard Stern Show and I keep a Howard Stern blog here on Gather. Im a fan of Adam Carolla, I follow his career, and I know others do too particularly Stern fans. I found out about Carollas show being canceled when his named turned up on Google Trends. So I decided to write about it.

Google Trends

Google Trends is an amazing tool that can help you identify keywords and those fast-rising stories people are searching for right now. The site is constantly updated and keeps you informed about whats hot. It can also lead you toward stories you didnt even know were breaking. Its like having your own little newsroom right at your fingertips.

After youve decided what to write about what next?

Strong Keyword Selection

Before starting your post you have to figure out what keyword youre going to use. This one decision will make or break your success. Keywords are the actual words or phrases people type into the Google search box. Once you determine your keyword (such as Adam Carolla) you must use that exact phrase in your headline, at the beginning of your article and throughout your post. However, your article must still read naturally and fluently. You cant just write the words Adam Carolla over again and again. Your post must contain original, relevant, topical, and useful content.

Secondary Keywords

To further your chances of success, your post should contain a secondary keyword phrase.(mine was Fired From CBS Radio). This is whereyou concentrate on a couple of words together, not just a single word.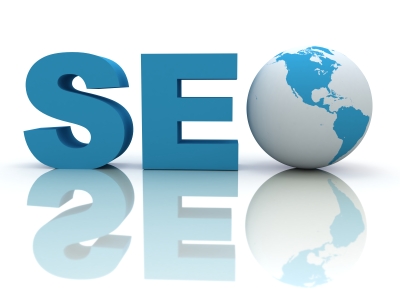 There are a few really good (and free) tools you can use to can help you pick keywords. Check out Google AdWords Tool and WordTracker Free Keyword Research Tool for help with keyword selection.

Sharing Your Post Wisely

After carefully selecting your hot topic, keyword and secondary keyword phrase its time to share your post. Please, share wisely! The biggest mistake you can make is to over-share your article. Publish your post to five or fewer groups on Gather. And be sure to share it with the appropriate Gather Essential (New, Politics, Family, Entertainment, Books) to get the biggest bang for your buck. Search engines love the Gather Essentials and visit those groups often to find relevant, original content.

Thats it in a nutshell. Good luck, I wish you great page view success.

To learn more about SEO (a lot more!) please visit John Mihaliks SEO group on Gather.

http://gather.com/how-did-my-adam-carolla-fired-story-get-so-many-page-views/

Click here.


---