Loss of Georgia in name worries Augusta University dental school
Not everyone was cheering when the name of Georgia Regents University was changed to Augusta University.

Soon after the name change, College of Dental Medicine Dean Carol Lefebvre said she heard from students concerned that the name Georgia no longer graces the states only dental school.

They were concerned about the loss of identity of the state in the name, she said. That was particularly true in light of the fact that the state dental schools in all of the neighboring states are at universities that bear the states name, such as Medical University of South Carolina, for instance. Lefebvre said. In fact, most of the state-supported dental schools have some allusion to that state, although not all, she said. In New York, for instance, the state dental schools are at the University of Buffalo and Stony Brook University.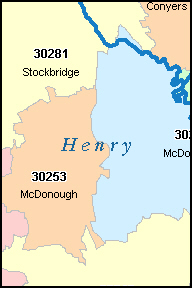 Having the state name would be important, particularly for those outside the state, Lefebvre said.

Particularly for out of state students, if you said, I got my degree from (Augusta University), just the concern that people wouldnt necessarily identify where that institution is, she said. Certainly in our community, in our state, Augusta is known. There are other Augustas, however.

But at least one marketing survey taken before the university was renamed to GRU shows that people do associate Augusta with Georgia. In that national survey, 74 percent associated Augusta with Georgia and only 6.4 percent chose Maine instead.

Henry County Ceorgia Businesses

Lefebvre said she has passed the concern up the line to Provost Gretchen Caughman but added that there is no timeline at this point for a discussion about it or how AU President Brooks Keel feels about it.

I think Dr. Keel is open to having some conversations, Lefebvre said. I know people are talking about it. First of all, we have to know that the president is willing to make the change.

Fayette County Ga Business

University spokeswoman Christen Carter said the schools name is part of an overall larger discussion.

The naming of Augusta University provides us with an opportunity to consider how we position our major organizational units. The name of the states only dental college is being considered within the overall branding architecture of Augusta University, she said in a statement.

As to what that new name should be, Lefebvre said there have been a few suggestions, including renaming it Dental College of Georgia, similar to Medical College of Georgia, which was part of the schools name when it was founded and now refers just to the medical school.

That is a name thats been suggested as a name that aligns us with our historical roots when we were the Medical College of Georgia, she said.

http://m.chronicle.augusta.com/news/health/2015-10-08/loss-georgia-name-worries-augusta-university-dental-school

http://www.ajc.com/s/money/


---