Xálima Island House Looks Like Everybody's Dream Vacation Home
Science tells us that planning a vacation makes you just as happy, if not happier, than actually going on one.

In that case, we'll be planning our getaway to Xlima for the rest of our lives.

This ultra-luxe island mansion is the product of young architect Martin Ferrero's intricate imagination, and when built, we will find a way to make it our permanent oasis.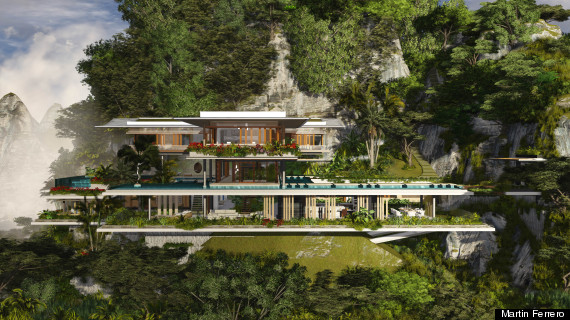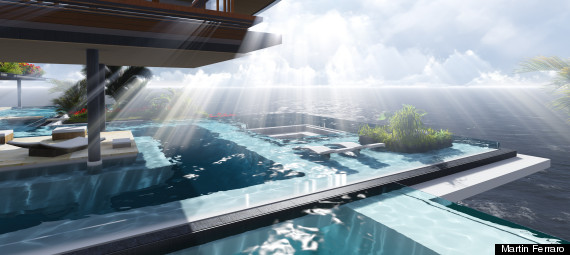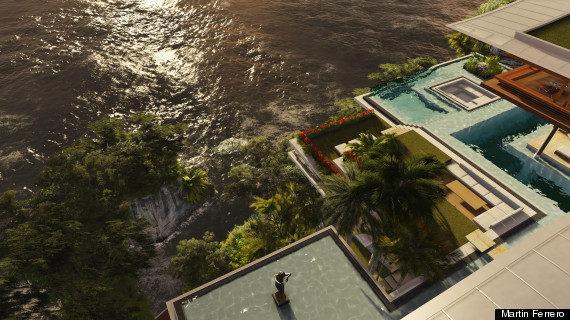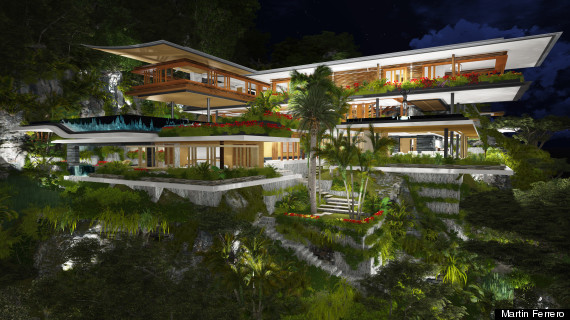 Ferrero told The Huffington Post in an email that he was inspired by nature and the elegance of flowing water.

There are reflective ponds, a natural pool, a swimming pool and a jacuzzi facing the horizon. Water cascades down into a pool in the first-level guest room. A pavilion appears to "float on a plane of infinite water," Ferrero adds. Platforms, gardens, stairways leading down to the cliffs and open-air sitting rooms abound.

Ferrero says he envisions the vacation getaway in the waters off Phuket -- which are already home to some stellar rock formations -- or Ha Long Bay, Vietnam. There are no plans to build the house as of yet, but Ferrero, a newcomer on the design scene, says he's dedicated to making it happen.

We're already packing our bags.

http://www.huffingtonpost.com/2014/09/18/xalima-island-house-dream-vacation-home_n_5823396.html
---