Great ShakeOut 2015 Set for Thursday -- Occupational Health & Safety
Great ShakeOut 2015 Set for Thursday Nearly 19 million Americans, mostly Californians, are registered to participate, along with millions more worldwide.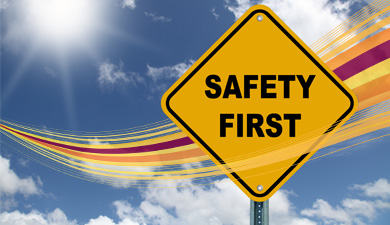 More than 18.6 million Americans (including some 10 million Californians) and millions more worldwide will participate in The Great ShakeOut earthquake drills at 10:15 a.m. on Oct. 15. The other countries with a large number of registered participants, not surprisingly, are Japan, with more than 4 million, and New Zealand, with about 1.2 million, according to the event's website.

FEMA, the U.S. Geological Survey, the National Science Foundation, the American Red Cross, and several other organizations are major partners of the event. The Southern California Earthquake Center, an earthquake science and education center headquartered at the University of Southern California, is overseeing global coordination of the ShakeOut again this year, as it has since 2008, and it manages all ShakeOut websites (except in Japan).

ShakeOut 2015 resources for businesses, schools, and others are available here. There are four potential drill levels recommended for businesse; they range from Level 1 (a simple drop, cover, and hold on drill) to Level 4 (an advanced business operations simulation drill).

The Los Angeles Times reported last Friday that the Los Angeles City Council voted unanimously that day to enact stronger seismic regulations that will require an estimated 15,000 buildings to be retrofitted mainly concrete buildings and wood-frame apartment complexes built on top of carports. "More than 65 people died when these types of buildings collapsed during quakes in 1971 and 1994," Rong-Gong Lin II, Rosanna Xia, and Doug Smith reported.




SCEC's Jason Ballmann reported in August that California is using a new earthquake forecast model named UCERF3 (Third Uniform California Earthquake Rupture Forecast). He explained that overall, the state's chance of a moderate-sized earthquake has slightly decreased, but the change of a big quake (magnitude 8 or larger) has risen from 4.7 percent to 7 percent within the next 30 years, with the southern San Andreas "most likely to host such an event."

https://ohsonline.com/articles/2015/10/13/great-shakeout-2015-set-for-thursday.aspx


---