Three Surprising Health Benefits of Red Wine
With all the new research coming about about the health benefits of red wine, one guilty pleasure is looking a lot less guilty! But drinking the right varieties of red wine is important. And unfortunately for fans of white zinfandel, white wine does not deliver the same health benefits as a good glass of Cabernet Sauvignon.Red Wine and Cardiovascular Health

In an article called "Red Wine and Resveratrol: Good for Your Heart?", the Mayo Clinic staff reports that red wine in moderation is good for the heart. However, the jury is still out about which of the many components of red wine deliver the cardiovascular benefits. Resveratrol may prevent damage to the blood vessels and lower LDL ("bad") cholesterol.

And alcohol in general - any kind, not only wine - has been found to raise the levels of HDL ("good") cholesterol. According to the above Mayo Clinic article, several studies have found that moderate alcohol consumption not only raises HDL, but also reduces blood clots and helps prevent artery damage from LDL cholesterol.

Which Red Wine is Best for Heart Health?

While all types of alcohol have some anti-cholesterol benefits, the star of the show seems to be Cabernet Sauvignon. According to Yale-New Haven Hospital's nutrition advisor, the drier the wine, the better. Cabernet Sauvignon has the highest flavonoid content, with Petit Syrah and Pinot Noir varieties also containing a high concentration of flavonoids.

But red wine for heart health or dental health is not for everyone. Only those who currently drink in moderation, who do not have problems with social drinking or alcoholism, and have a clean bill of health, should follow this recommendation. Some diseases are worsened by alcohol consumption, including hypertension (high blood pressure), pancreatitis, depression, congestive heart failure and liver disease.

And even healthy adults should stay within the parameters of "moderate" drinking: one glass of red wine a day for women, two for men.

Red Wine and Dental Health

Both regular and non-alcoholic red wine were found to prevent cavity-causing bacteria (Streptococcus mutans) from adhering to tooth enamel. The active ingredient that does this is a flavonoid compound that also naturally occurs in cinnamon, apples, cocoa and tea. And a Canadian study found that red wine polyphenols can help prevent and treat inflammatory gum disease. (Source: "Drinking Red Wine May Prevent Cavities," by Jennifer Viegas, November 25, 2009)

Can Red Wine Help Prevent Alzheimer's Disease?

ScienceDaily.com reported on September 21, 2006 that a study conducted by Mount Sinai School of Medicine found that moderate red wine consumption - of Cabernet Sauvignon, specifically - may help reduce the incidence of Alzheimer's disease ("Cabernet Sauvignon Red Wine Reduces the Risk of Alzheimer's Disease"). The red wine helped reduce Alzheimer's-related memory deterioration in Click here for more. mice with Alzheimer's symptoms.

What other healthy secrets does red wine hold? Other recent research suggests that red wine may support prostate health, help lower the risk of lung cancer and even decrease the risk of a condition called Barrett's Esophagus, which is a precursor to esophageal cancer.

For oenophiles (wine lovers) who are careful about their health, the news about red wine continues to be very good indeed.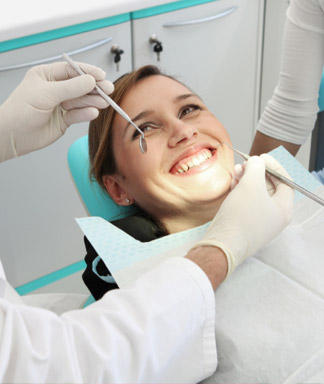 http://www.suite101.com/content/3-surprising-health-benefits-of-red-wine-a199755


---