Home Prices Reaching Near Peak - So What's the Problem?
The new FHFA, Federal Housing Finance Agency, House Price Index has been published with data through the end of July, 2015. Here's a chart to get the discussion going: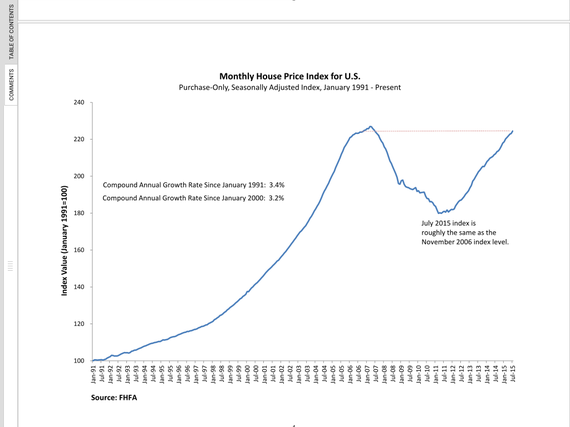 Notice that house prices are approaching the highs from 2006. We should be having parties, tailgate barbecues, rejoicing! We're not, simply because this is a number derived from repeat sales of homes, so let's analyze that a little.


---