Luxury Hotels & Hideaways on Koh Samuii Thailand
Koh Samuii for many years was a backpackers paradise (like Phuket before it) and although budget accommodation is still available around the resorts of Samuii from a modest 10 ($15) per night, the islands popularity now rests firmly on its reputation as a luxury resort area. The 5* furnishings, 5* cuisines, infinity pools and spacious villas, has made of this once hippie island, an oasis of luxury living.

Most of these swish resorts have views over the sea to die for as many are clustered on the cliffs above the Gulf with golf carts to ferry guests around the resorts.




Once on the beach, boats can be hired for excursions to small offshore islands if complete and absolute privacy is desired, although nothing could be more perfect that any of these cliff top hotels.

Three of the Best Resorts on Koh Samuii, ThailandBaan Taling Ngam Resort and Spa

This complex of villas, suites and rooms is nestled amid an old coconut plantation on 16 acres along the cliffs on the west Coast, only 40 mins. from the airport. With a fitness centre, an elegant Spa, billiard room, inhouse safes, free WiFi Internet for guests, mountain bikes, seasports, and an inhouse nurse, it has something for everyone. Add to this, breathtaking views of the Gulf of Thailand, ocean view rooms that face directly to the Gulf which means waking up in the morning to a breathtaking view of turquoise seas.

Silavadee Pool Spa Resort

This complex of 55 villas, suites and rooms is located on Laem Nan Beach between Chaweng and Lamai .Beach in the southeast and is the newest luxury hideaway resort on Koh Samuii. The name means Beautiful Rock and is called after the rock beach at Lamai.. With a Wellness Spa, butler services, golf-carts, infinity pool, shop, 5 treatment villas, wine and cigar lounge, deluxe balcony rooms, Jacuzzi de luxe rooms, ocean view pool villas, panoramic and ocean view villas with their own infinity-edge pools with aqua massage jets and an outdoor rain shower, this hotel has everything the budding millionaire could want.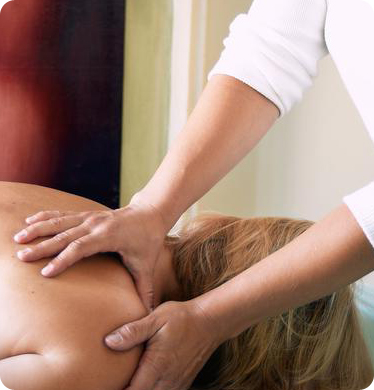 Anantara Resort & Spa

This is one of the prestigious Anantara Resorts, set in serene Fisherman's Cove in Bo Phut Beach where the tropical gardens, like others in the Anantara chain, have been designed by Bill Kingsley. The oasis of tranquility that is the Anantara Resort & Spa is a short drive from the bustling nightlife scene of Chaweng Beach. With six Royal Anantara suites (two with their own private pools on the beach) it offers a complete range of watersports, yoga under instructin in the early morning, a swim-up bar, massages both Thai and Swedish, nearby golf courses and PADI diving instruction. The cuisine is both Thai and International and its restaurants are a popular meeting place on the island

The island offers a variety of other sports to sit alongside the hotel offerings. There are elephant rides, jungle treks and monkey shows. Jet skis can be hired on the most popular beach, Chaweng, and quad bikes can be ridden through jungle terrain. Sailing is a popular pastime around the island as is golfing on any one of 3 courses, one 18-hole and 2 9-hole.,


---