Plaza Beach Resorts Announces Availability to Host Beach Weddings
Beach weddings are a favorite choice of couples because they offer a romantic atmosphere and spectacular photo opportunities without the stress of decorating for a beautiful ambiance. For couples planning a beach wedding in St. Pete Beach, Florida, Plaza Beach Resorts have announced their availability to host beach weddings, effective immediately.
Plaza Beach Resorts, the best-rated hotels in St. Pete Beach, is a suite of boutique hotels located on one of the world's most splendid coastal islands. St. Pete Beach was rated the #1 Best Beach in the United States and #5 in the World by TripAdvisor in 2012. Many couples planning a wedding in Florida come to St. Pete Beach for its sugar-white sands, tropical weather and fiery Gulf sunsets. They choose Plaza Beach Resorts out of all St. Pete Beach, Florida hotels for the Resorts' unparalleled guest service and exclusive amenities.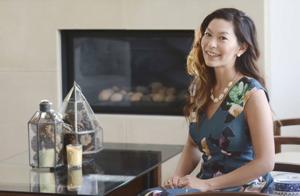 picture: http://www.queeniebridaldress.co.uk/wedding-dresses-london
At Plaza Beach Resorts, couples can enjoy a beautiful ceremony arranged by one of the hotels' recommended wedding coordinators. These island hotels are delighted to host couples and wedding guests in any of their three properties, which include the Plaza Beachfront Hotel Beachfront Resort, Bay Palms Waterfront Resort and Bayview Plaza Waterfront Resort. Couples and guests will have access to every amenity on all three properties during their stay. No matter the theme of the wedding or size of the wedding party, Plaza Beach Hotels will host a beautiful and memorable occasion for couples and their guests.
In addition to hosting weddings, Plaza Beach Resorts accommodates other private parties such as charity events, retreats and corporate events. For more information about planning private events with Plaza Beach Resorts, visit their website or call 1-800-257-8998.
About Plaza Beach Resorts
Plaza Beach Resorts consists of three boutique resorts in St. Pete Beach, Florida, which was named the #1 beach destination in America by TripAdvisor. Guests can stay at the Plaza Beach Hotel Beachfront Resort, Bayview Plaza Waterfront Resort and Bay Palms Waterfront Resort Hotel and Marina. The resorts have been landmarks on the island since the 1940s. The award-winning boutique resorts feature 13 room types offered in 21 different configurations. With all locations just a short walk from each other, guests are offered full access to amenities at all their resorts.
read more: bridesmaid dresses online
---