Government Insolvency Gets Harder to Ignore
Several U.S. states and the federal government are hopelessly insolvent. It's something many bullion investors have known for years.
The real question is when this reality will pierce the mainstream illusion that deficits, and the crushing pile of debt which accompany them, don't matter. That moment drew closer last week when ratings agencies downgraded Illinois state bonds to one notch above "junk" status.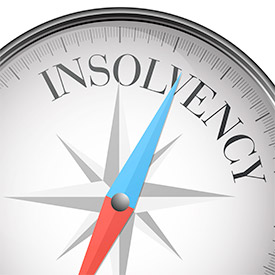 S&P and Moody's dropped the state's creditworthiness rating to BB+/Baa3 – the lowest ever for a U.S. state. Illinois currently has $14.5 billion in unpaid bills and a government deadlocked over forming a new budget.
That stack of bills represents a whopping 40% of the state's operating budget. At the heart of Illinois' problems are massive union pension obligations for retired government bureaucrats.
Sluggish economic growth, below par returns driven by zero interest rates, and the extravagant promises made to retirees created a funding gap that likely cannot be bridged. But the state looks like it will have to die trying.
---