Shake Off The Rust With The Latest ARMS Party Crash On 3rd March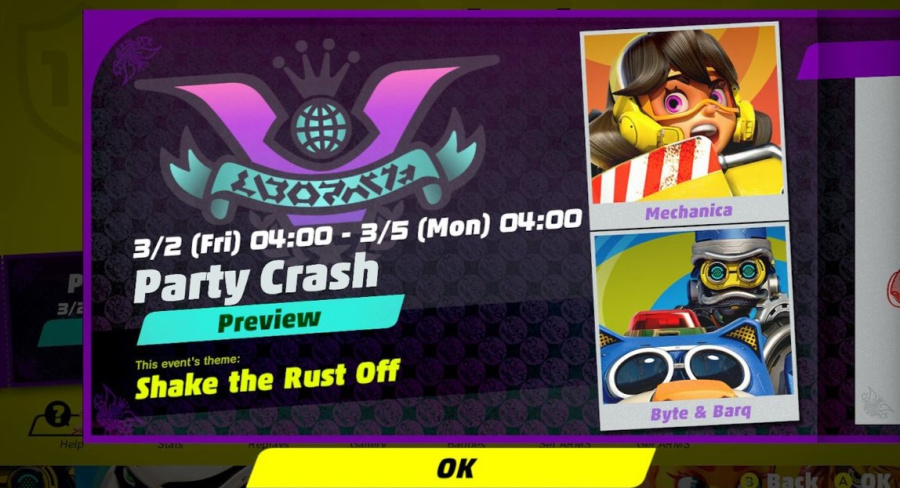 It hasn't been long since the previous weekend-long Party Crash event on Nintendo Switch, and it looks like we're now getting ready for another. More details with R4i B9S .ARMS fans rejoice, because it's time to choose team Mechanica or team Byte/Barq as the Party Crash rolls in from the 3rd-5th March.

Called 'Shake Off The Rust', the event will follow the usual setup of previous installments, with special bonuses to be won and event badges. To look for extra help and advice on the subject of the most popular cracking products with respect to Nintendo Console, click here .to be earned if you're using one of the above fighters between Friday and Monday at the beginning of March.

We love a bit of ARMS here at Nintendo Life so this event has already been added to our schedule. Will you be joining us for some appendage-extending action? Comment below and let us know...
---