David Gerstein Prices - 5 of His Best Art Pieces with Prices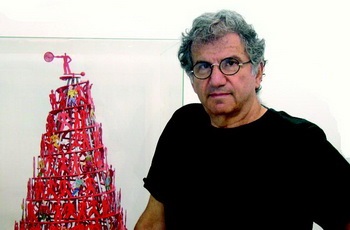 David Gerstein wall sculptures make for an intriguing interior. If you love quaint but pleasant decor then you ought to purchase a few of David Gerstein sculptures or art pieces. Given the fact that the artist has more than a hundred options put forth at your discretion, you might wonder where to start. If you are completely open with your choices then each type of David Gerstein wall sculptures will captivate you. To make things a tad simpler for you, here are five of his best art pieces with prices.

Birds of the world

Almost all art pieces of David Gerstein are ideal purchases for decor and for gifts. But there are a few that can be used for decor and have some other utility. 'Birds of the World' is a fruit bowl. Inspired by nature and the various species of birds, this fruit bowl can be a wall-art or it can be used to actually serve or store fruits. Marvel at the detail of the art piece or simply keep a dozen apples, this piece at $280.00 is a great example of practical art.

Strokes of love

Selling at $110.00, Strokes of Love has one of the more reasonable David Gerstein prices. Now, this piece is a reincarnation of a classic. David Gerstein had made a painting long time ago where he used brush strokes to eventually form the shape of a heart. Strokes of Love simply emulate the same thing into metalwork. Strokes of Love is a great gift for your loved one or you can just buy one for your bedroom.

Fish Birds Placemats Set

Another piece of practical art from David Gerstein is the Fish Birds Placemats Set. Selling at just $55.00, the set has six different placemats and each piece comes with a double sided print. There's an image of a fish on one side and an image of birds on the other. Highly utilitarian and yet artistic, this set is actually one of the must-have art pieces from David Gerstein.

Think Green

This is ideally for those environmentalists or conscious citizens but it can also be a cool artwork on the wall. Selling at $110.00, Think Green is simple, sensual, responsible, thought provoking and yet outright cool for any setting. It is also a good gift item.

Swingers

If you are a dancer or love dancing, then you don't need a reason to fall in love with Swingers. If you don't dance or do not have a say really, then too you can enjoy the energy that this art piece would exude in your living room. Swingers is selling at $180.00.


---